Lost your password? Please enter your email address. You will receive a link to create a new password.
Close
236 metres long for 999 passengers – Meyer-Werft handed over the Spirit of Discovery to British shipping company Saga Cruises at the end of June in Emden. The final equipment was installed on the ship prior to this by three Liebherrmobile cranes. Crane and heavy haulage contractor Ulferts GmbH used two LTM 1250-5.1 cranes and an LTM 1100-5.2 for this work.
The space available on the pier for the three 5-axle mobile cranes was constricted as, in addition to the set-up sites for the cranes, the general fitting out work also required some of the available space. As a result, the VarioBallast® feature on the two LTM 1250-5.1 cranes proved very beneficial as it enabled the ballast radius to be reduced for hoists with a small radius.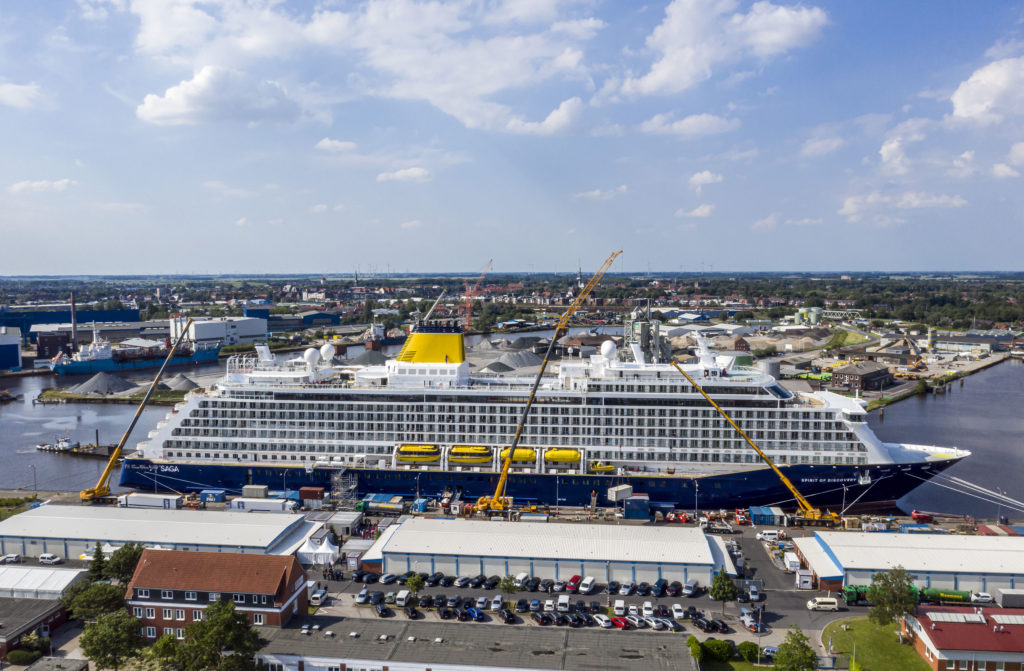 Both LTM 1250-5.1 cranes were set up with their full ballast of 88 tonnes. The 250-tonne crane at the stern of the vessel had to manage radii of up to 44 metres with loads of up to 10 tonnes. The LTM 1250-5.1, which was responsible for covering the centre of the vessel, was set up with a hydraulically adjustable lattice fly jib to enable it to complete hoists over the edge of the ship at a height of around 50 metres reaching well over the centre axis of the vessel. Loads of 7 tonnes with a radius of 40 metres were hoisted to install the main funnel.
Measuring 236 metres in length and 31.2 metres in width, Spirit of Discovery is among the group of smaller, more exclusive cruise ships. The keel of its identical sister ship for Saga Cruises was laid at Meyer Werft at the beginning of June. The Spirit of Adventure will be completed in summer 2020.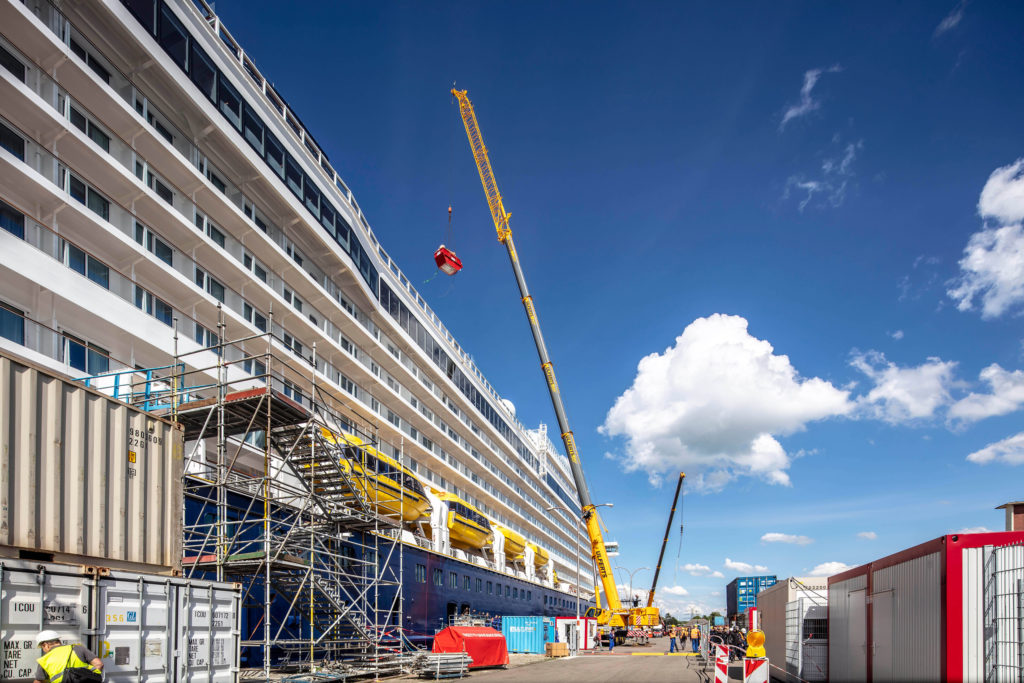 Source: Liebherr
Click On the Image For More Details
After 1st Successful Webinar For 82 People We are Doing Another Webinar Happning On 21st Aug,2019.
Click on the Image Below For More Details